The Stealth - Color Options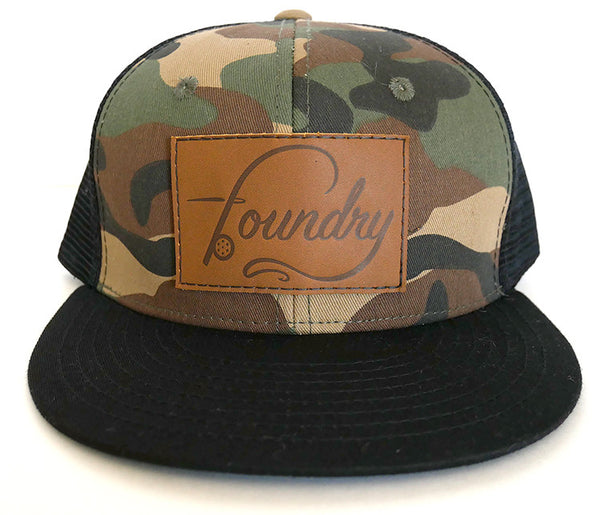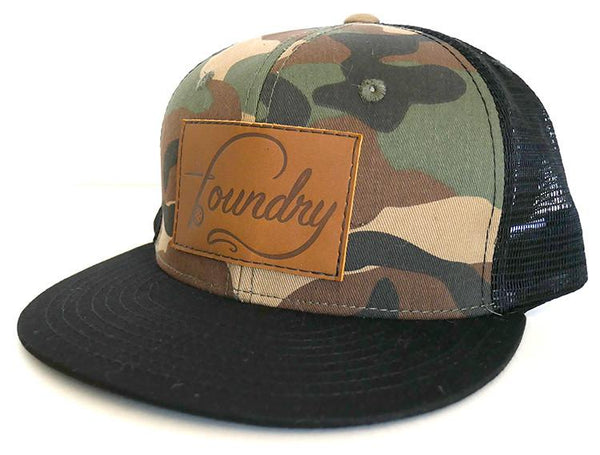 The Stealth.
Sometimes you need to blend into your surroundings. Put on this head cloak and become 10% less visible to fish*. You'll enjoy this comfortable hat with our patch as its companion. 
* yeah, we just made that % up.
How its made:
We start with the patch.  Next we carefully mark theit with a stitch spacing tool. After carefully measuring for correct placement, each stitch is hand wheeled on our sewing machine. It may take longer, but we strive for quality stitch work and hats that will last. 
The Hat:
The Camo Flat Bill Trucker Hat is a 6-panel, constructed baseball cap featuring insulated rear panel mesh and a retro flat bill. Each trucker hat comes with a distinct camoflage design and a vintage plastic snap back closure.
Plastic snap closure
Flat Billed
Camoflage Pattern
50% Cotton/50% Nylon