Respect The Natives - Beer Stein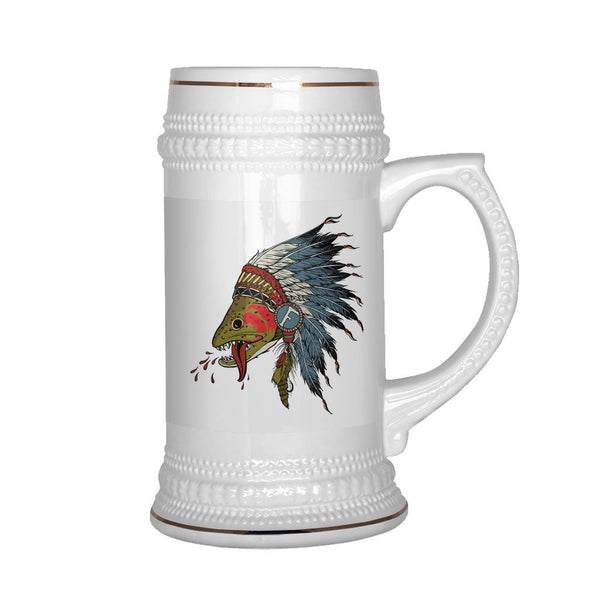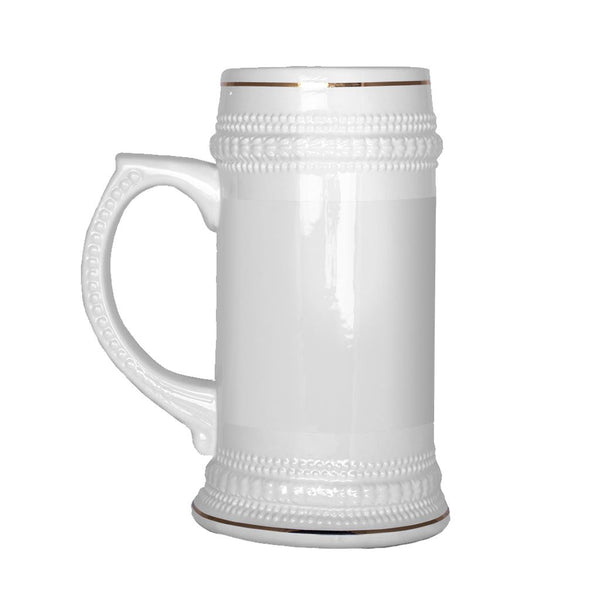 The Stein.
Room for 22 oz's of frothy nectar. Gold trim at the top and bottom. Cool in the dishwasher. Not cool in the microwave. 
Respect The Natives. 
What does that mean to us? 
It means treating our fisheries and the fish in them with the utmost respect. We're trespassing on their waters, lets show em' respect. 
Designed by our buddy KC Badger. 
**Drop shipped item. Allow approximately 7-10 days for delivery.