Cheat Day - Brown Trout - Fly Fishing Sticker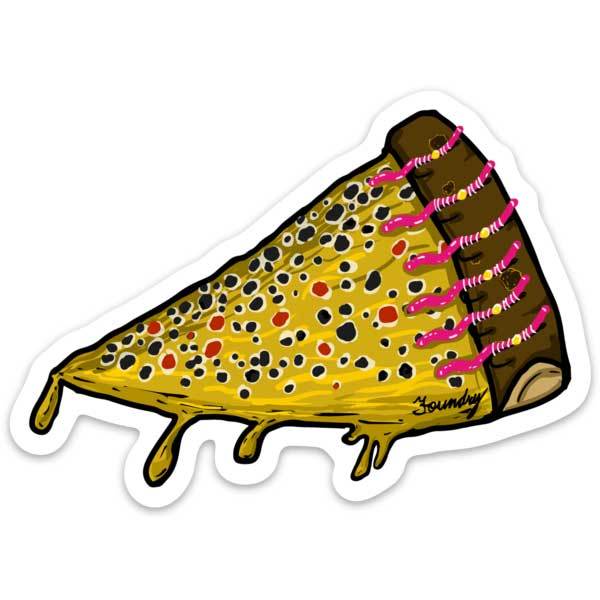 Cheat Day! 
A brown trout pizza slice with some squirmy's on there. Enough to blow your diet and make the purists shiver in disgust.  
The Sticker. 
Die Cut sticker made of thick, durable vinyl with a UV laminate that protects the sticker from scratching, rain and sunlight.
Sticker measures approx 4" x 3 "