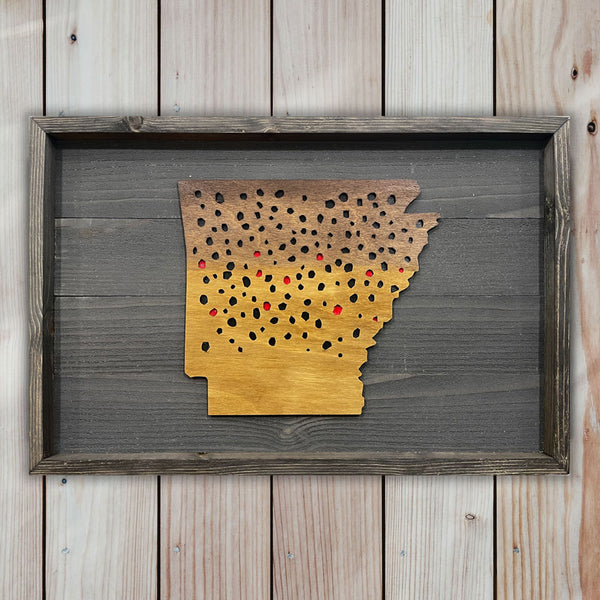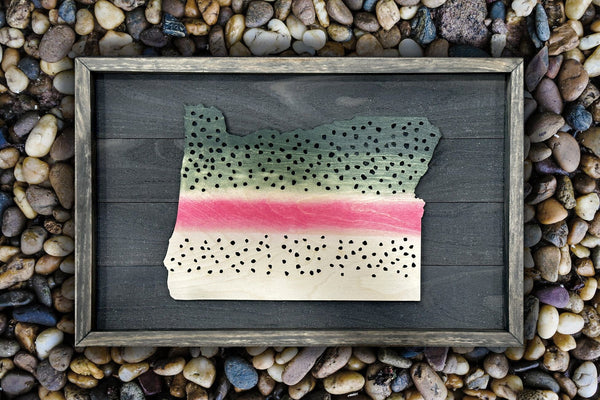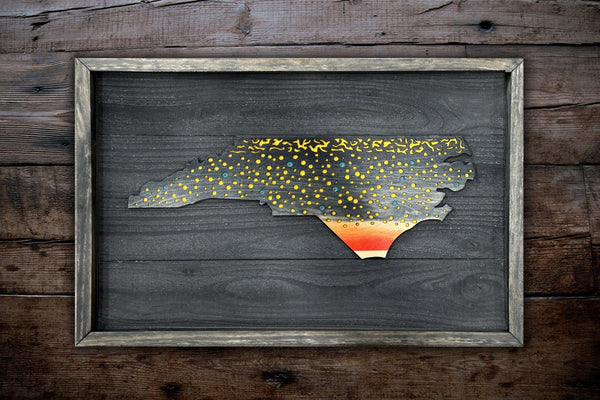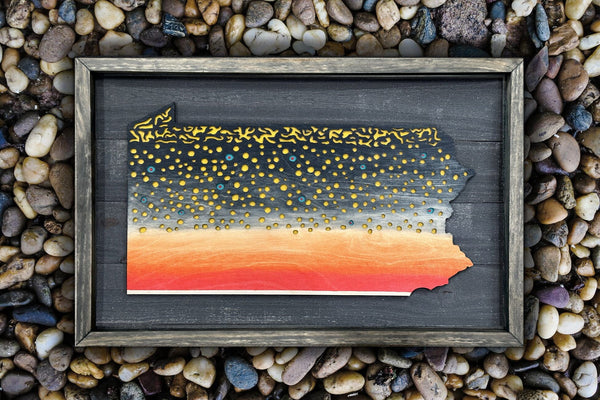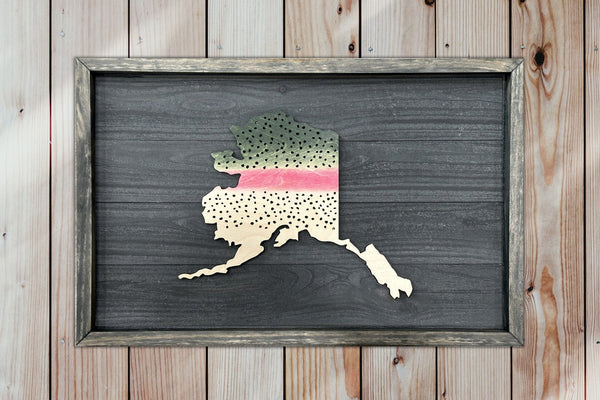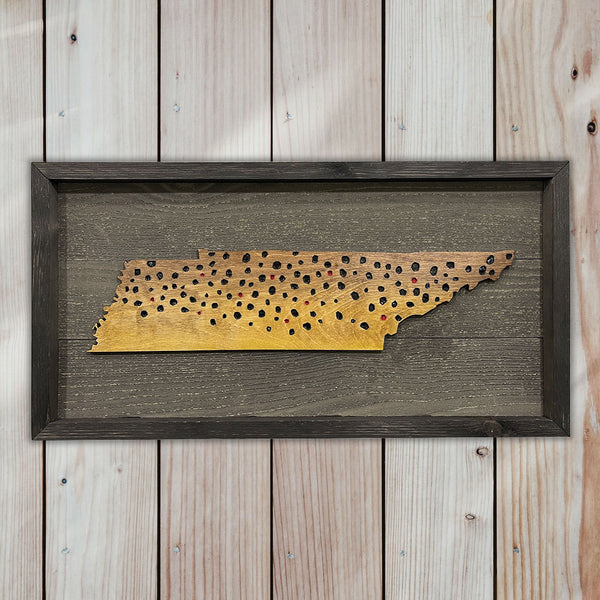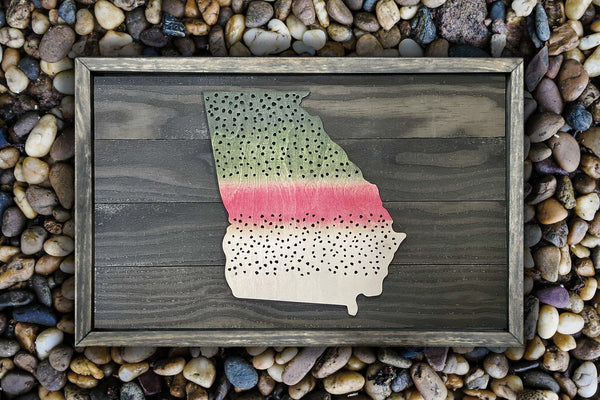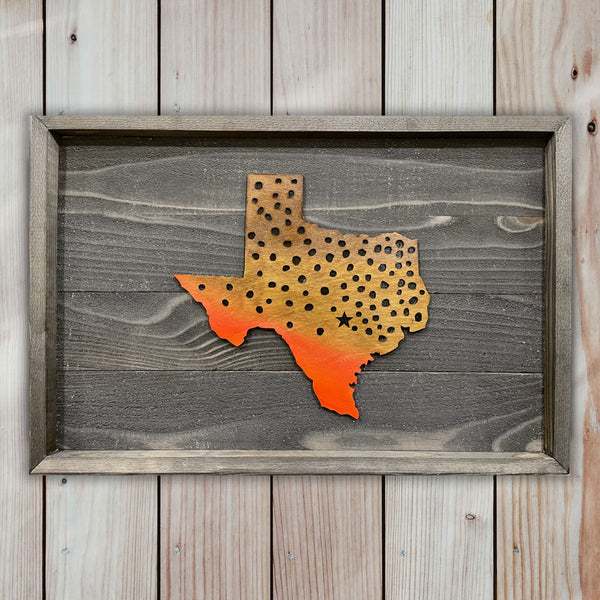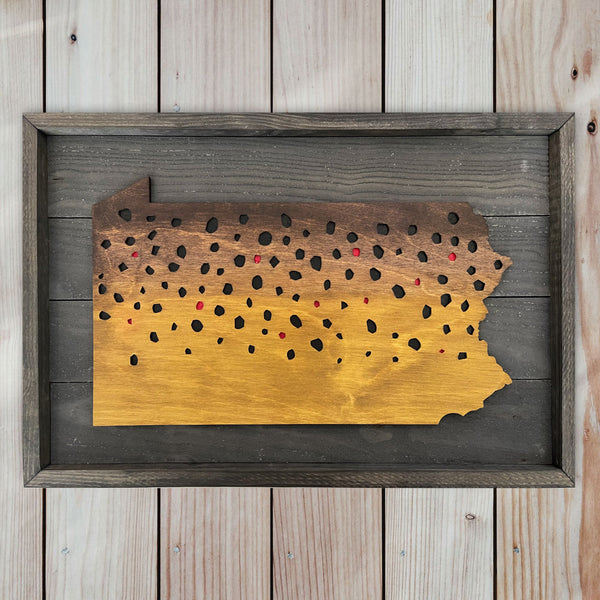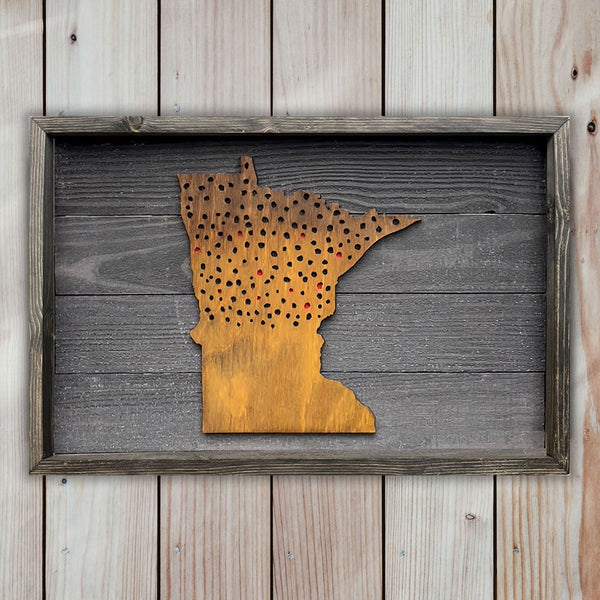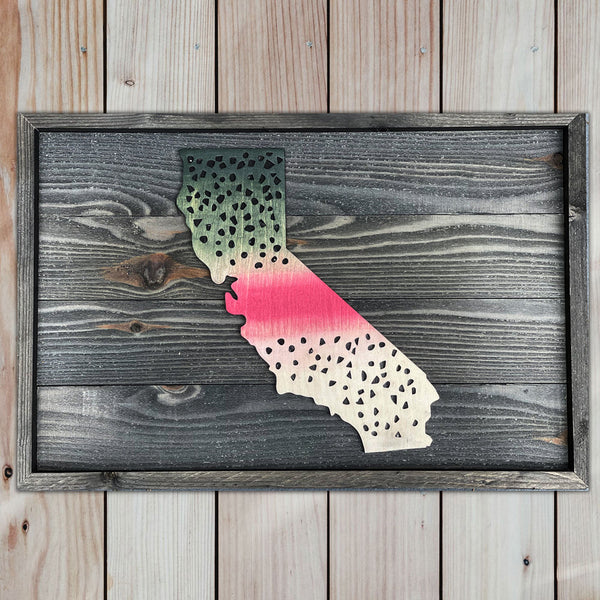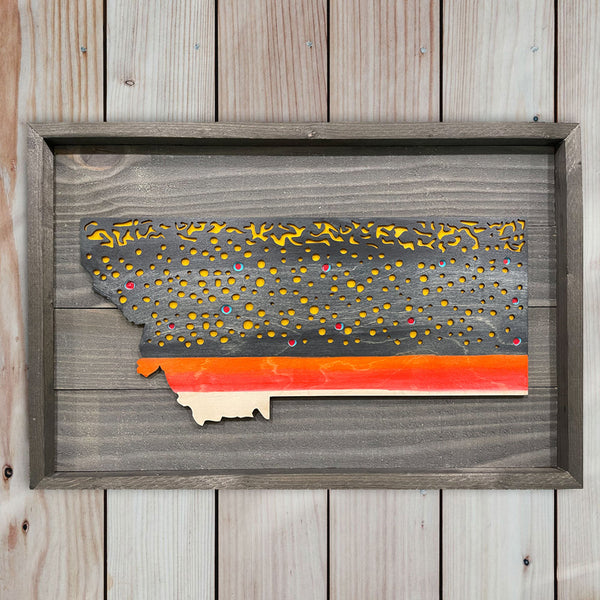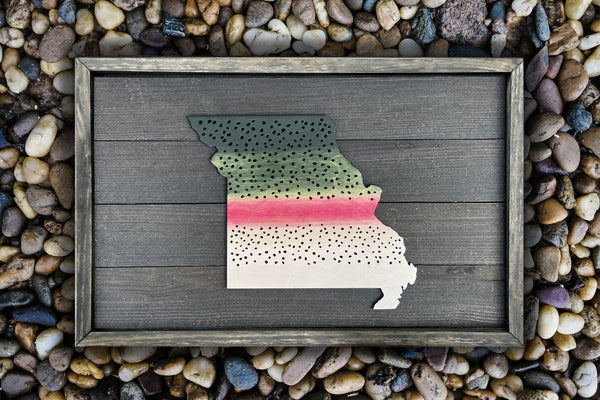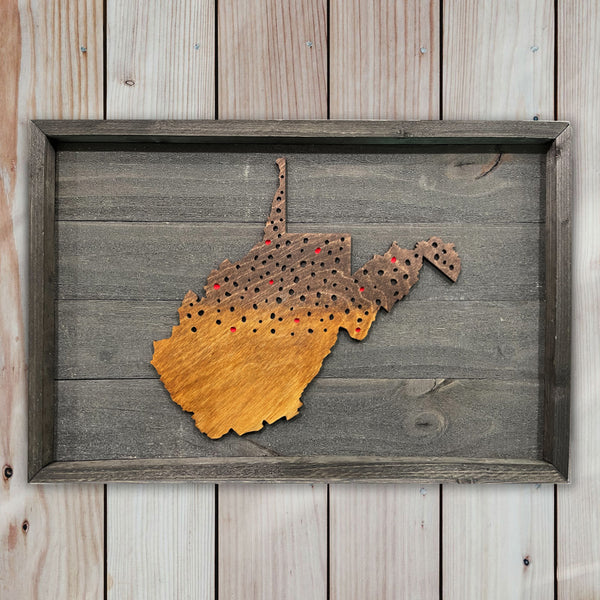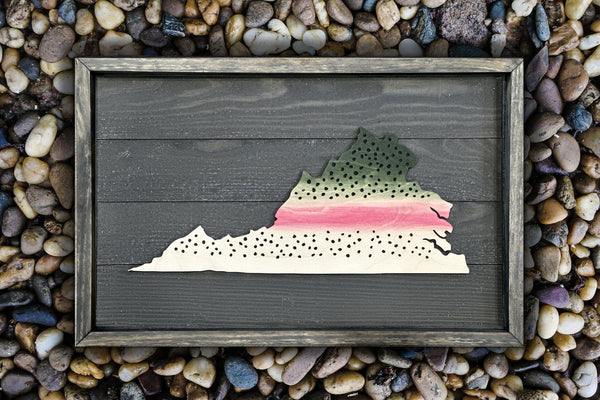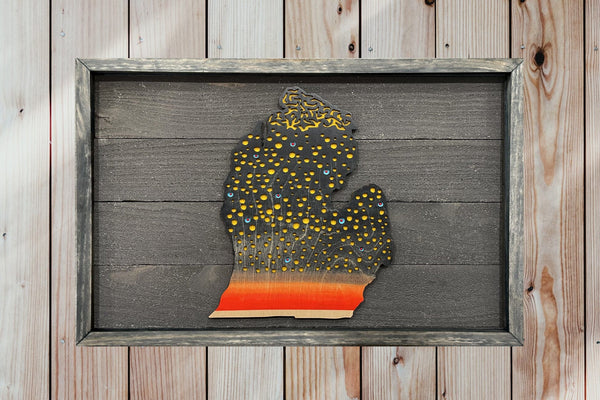 Troutified states! We're really excited about these trout patterned states. 
Dimensions 23.5" Wide x 15.5" Tall **
** Narrow states such as Tennesse can be made with 3 backing boards instead of 4
We'll be adding more patterns soon! 
Each piece is solid wood with a heavy duty sawtooth hanger. They are hand stained, painted, and assembled with love right here in Tennessee. 
Due to the custom nature of these, please allow 7 days for production time. 
Discount codes do not apply to these items.