National Park Trout Arrowhead - Wooden Trout Art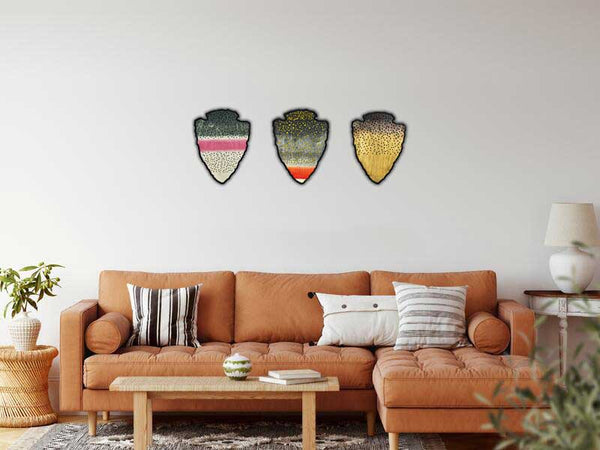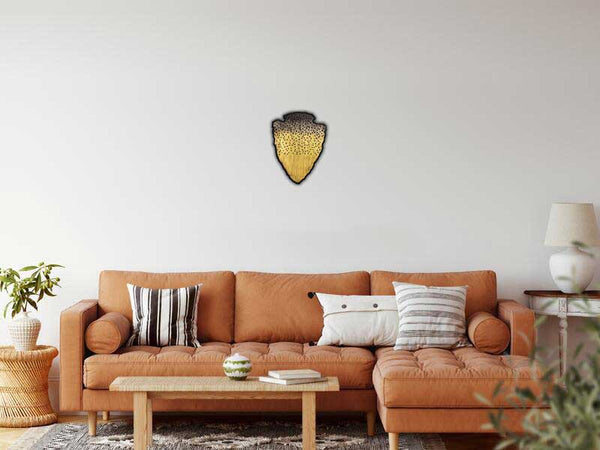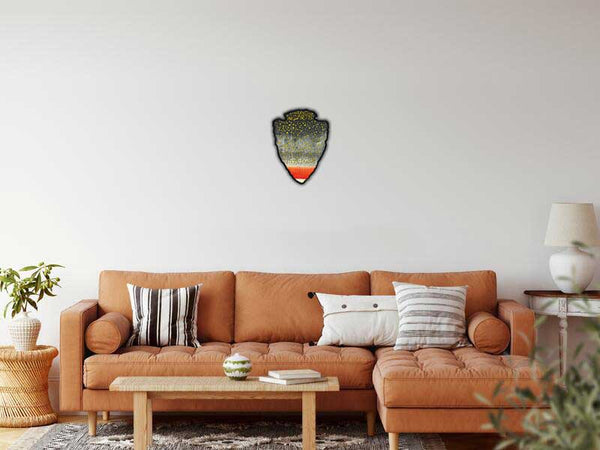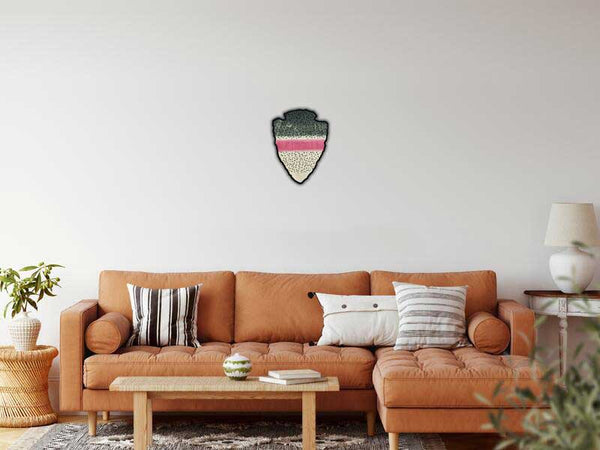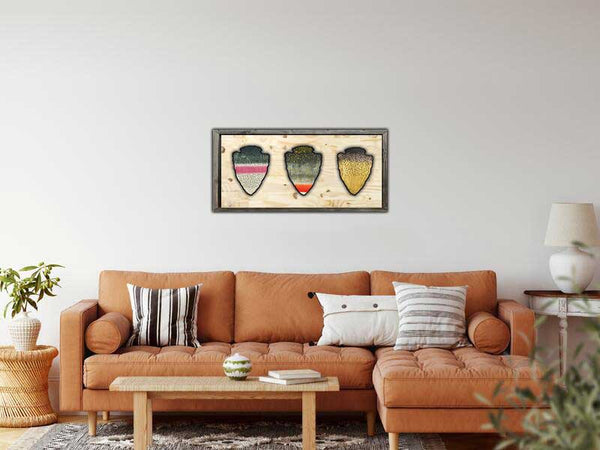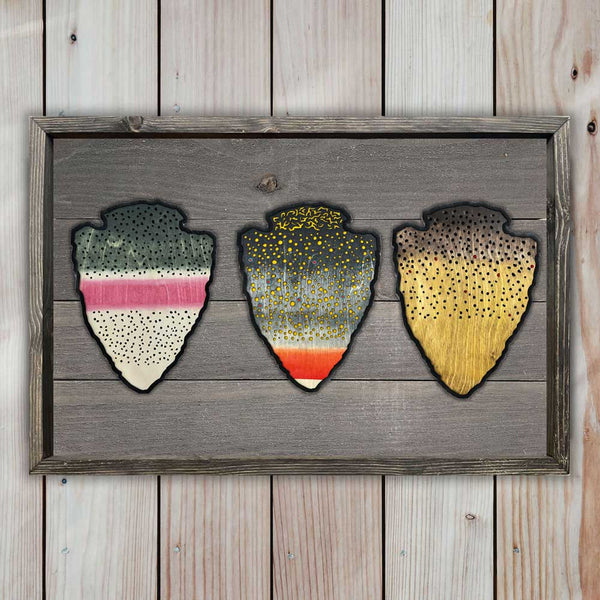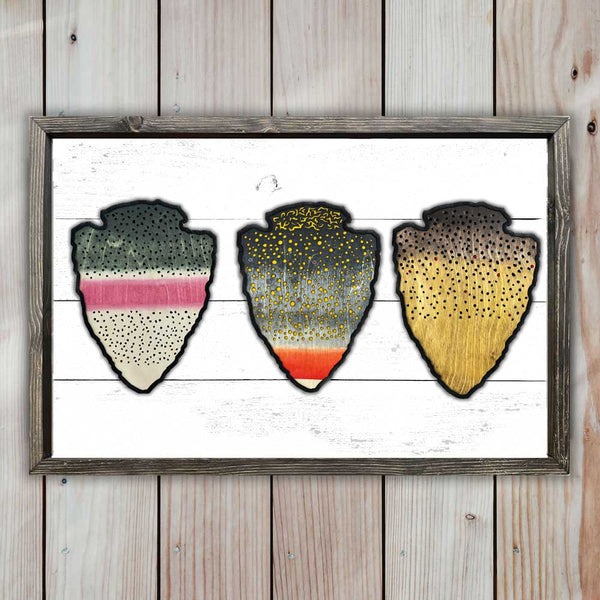 Free shipping! 
 National park inspired trout patterns! Hand stained, painted and assembled at our shop in Tennessee.
Different framing options and sizes available. 
Free hanging dimensions, each piece : 14.5" Wide X 11" Tall
Natural Pine board background dimensions: 37.5" Wide x 17.5" Tall
Charcoal Or White background dimensions:  24" Wide x 15.5" Tall
Wood patterns vary! 
Due to the custom nature of these, please allow 7 days for production time. 
Discount codes do not apply to these items.