Vitruvian Trout - Beer Stein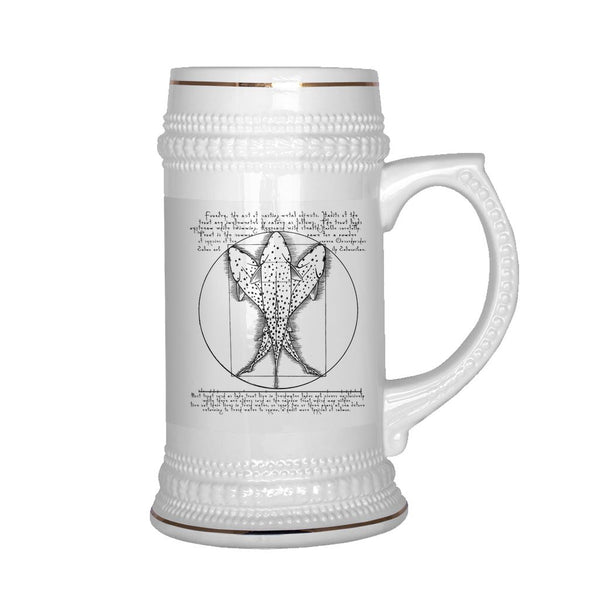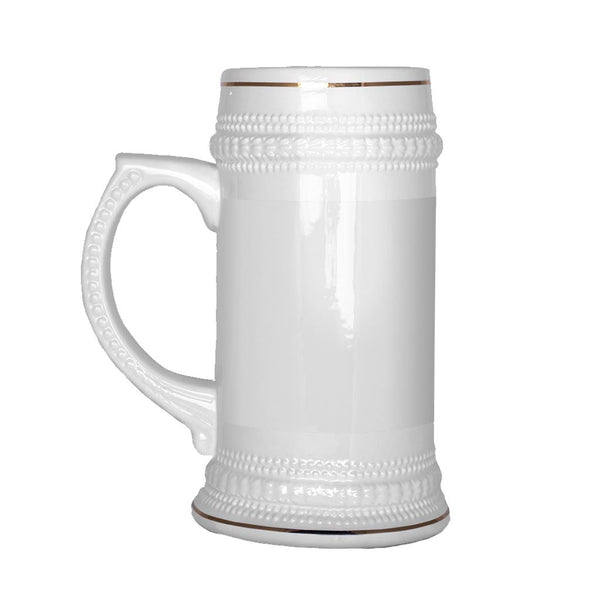 The Stein.
Room for 22 oz's of frothy nectar. Gold trim at the top and bottom. Cool in the dishwasher. Not cool in the microwave. 
The Vitruvian Trout.
If da Vinci was into fly fishing, we feel pretty confident he would approve of the design. Our buddy KC Badger took our idea and nailed it. The script is a backwards da Vinci font that has some general facts about trout (don't worry, nothing offensive).
**Drop shipped item. Allow approximately 7-10 days for delivery.